Hello All -
I've recently decided that once in awhile - at least TWICE a week
to play my game. NOT create - PLAY.
I've decided that I'm going to play all of Basic's models and their friends and LET THEM have real lives. They will have their own homes - and through that play I'll start updating "A Day in the Life" thread again.
So I've started on Hunter's house. Now Hunter as some of you know is fabulously happy with Grey. They've been together quite a long time and I think they both deserve a real life and a beautiful home. She works hard for the money after all.
Well I'm NOWHERE NEAR done on the house - but I've got a start.
You know how I feel about separate space. The master bedroom is in that glassed hallway away from the house. It's attached - but separate.
There you can see the master and it's private yard. There's a hot tub in that yard.
The other side of the private yard
It's perfect and private. I suspect they're going to be in babymaking mode soon and they'll always want there privacy.
Some interior shots of the master bedroom.
And now the layout - First Floor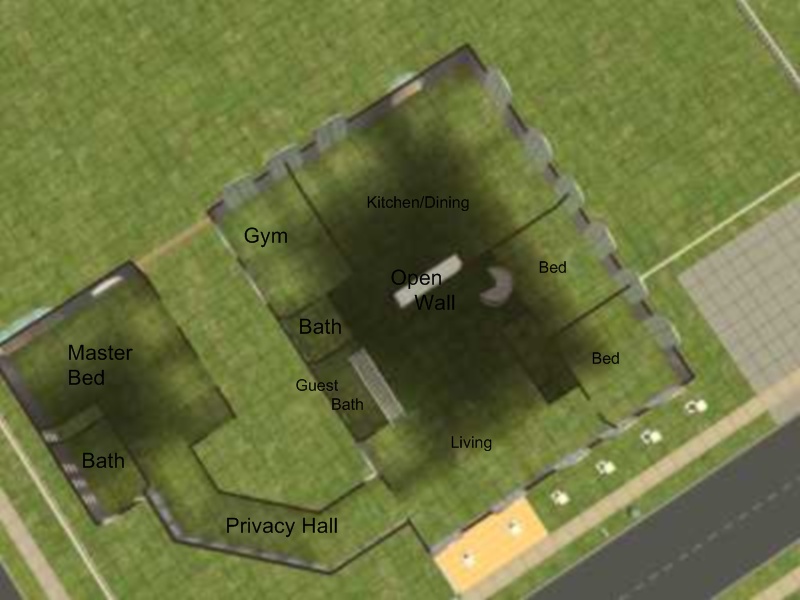 The second floor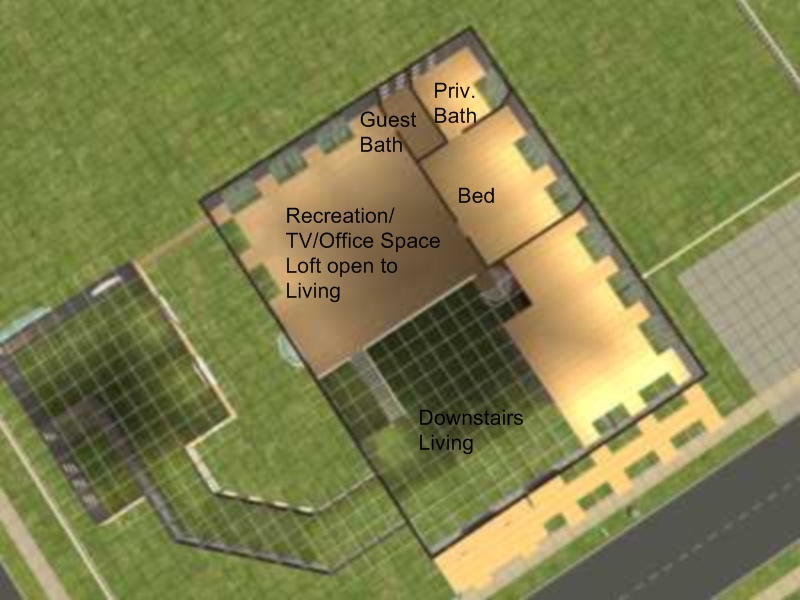 Anyhoo.....that's it for now. No interior design or furnishing yet. A huge pool and lake have to be put in the backyard. Undecided on a real garden, but Hunter loves flowers so she may get that.
I'm also undecided if I'll be offering the models homes for download. I have to say so far I'm pleased with Hunter's house - it's really so her and Grey. They like the finer things but they don't live high on the horse. I think the house represents that.
Okay - so thats what's going on in my game lately.